Post by Mare on Aug 4, 2021 0:35:57 GMT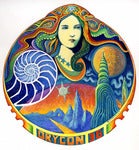 Thanks, miles. It could be that I am just sensitive to noise and music that isn't my kind. The FedEx and UPS and food delivery drivers play their music so danged loud right under my window. Part of the issue is that the street outside the complex has become louder and more heavily traveled in the past year or so. My first inclination is to go out and flip off every person who goes roaring up/down the street that is three lanes on each side. I have a feeling they intentionally make their cars' exhaust louder with fart cans or some other such device. Meanwhile, I'm all trying to be quiet and not blasting music or my TV with thoughs as to the kids that live and ride bikes in the alley between two buildings' garages. I pay a whole lot for air conditioning, even though this place is tiny.
I saw a dark shape moving on my bedroom floor in the TV light Saturday night between 9:30pm and 10pm. I turned the bathroom light on and thought it was a beetle. I grabbed an almost empty cube shaped Kleenex box and inverted over the bug. (I am getting more deft and quick at reacting to this stuff as I age.) The bug climbed up into the box and I flipped it so it was top side up and took it outside on the balcony. At that point I turned the box upside down again, and slammed it down on the balcony. I picked up the box, looked at the bug and then stomped that mother bleeper a couple times. I have never seen a live roach where I live in the six years I have lived here. A couple random dead ones, but nothing other than the croakers. I hate bugs, especially in my home. There are probably at least a million dust mites in here, but somehow I can forget about that. I don't hate bees or wasps. Nor do I hate grasshoppers and crickets until they jump at me or eat my plants. Since my OCD triggers are germs and bugs, that was really too much excitement and anxiety invoking.
Oh, well. That'll teach me to leave the front door open after dark. The security screen door has a couple inch gap between it and the threshold, so no more fresh air.